DAAD Award Goes to India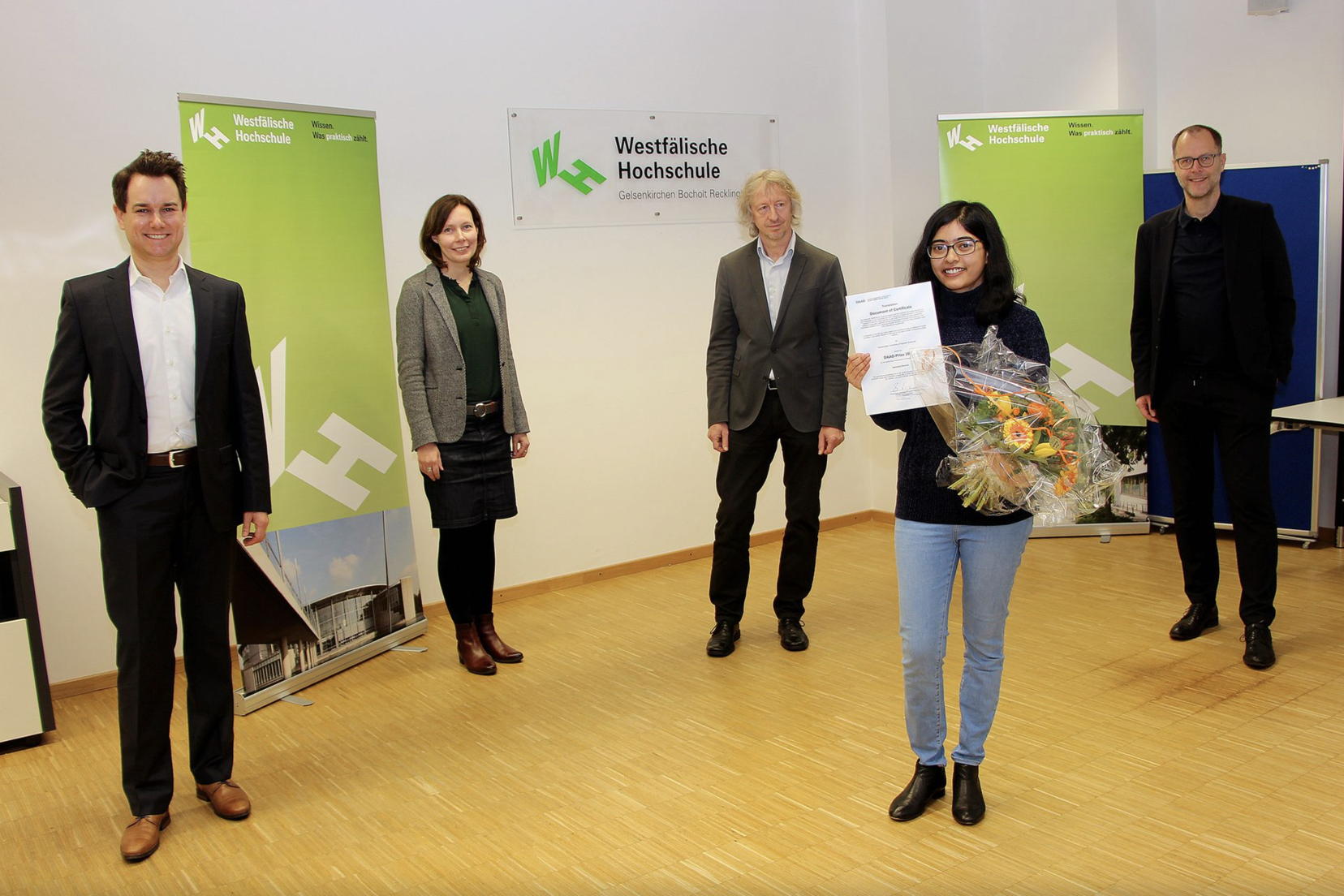 The prize of the German Academic Exchange Service (DAAD) goes to IGCHE student Sanchary Biswas from PSG Institute of Advanced Studies / Westphalian University of Applied Sciences.
The award is a sign of special appreciation for foreign students in Germany and intents to make their achievements visible. The award-winning students demonstrate their skills and commitment not only through outstanding academic achievements, but also by promoting more internationality and intercultural understanding at their university. See the pictures and read more about it here (German language).