06/02/19 11:40
The NRW Business Seminar which took place at Leela Palace and Shangri La Hotel in Bangalore was a great opportunity to meet old and new partners from industry and education. Indian companies like Tata Consultancy Services expand their business in Germany and are looking for highly-skilled employees who feel at home in both cultures. IGCHE students and graduates meet this requirement, so TCS and IGCHE intend to talk about cooperation.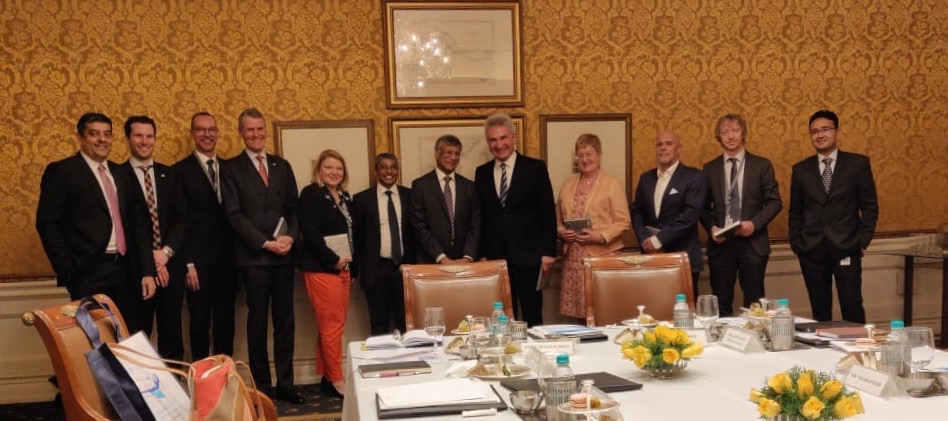 Representatives from the NRW Ministry of Economic Affairs, including Minister Pinkwart, Tata Consultancy Services, NRW.Invest, the German Consul in Bangalore, Indo-German Chamber of Commerce, eco Association of the Internet Industry and IGCHE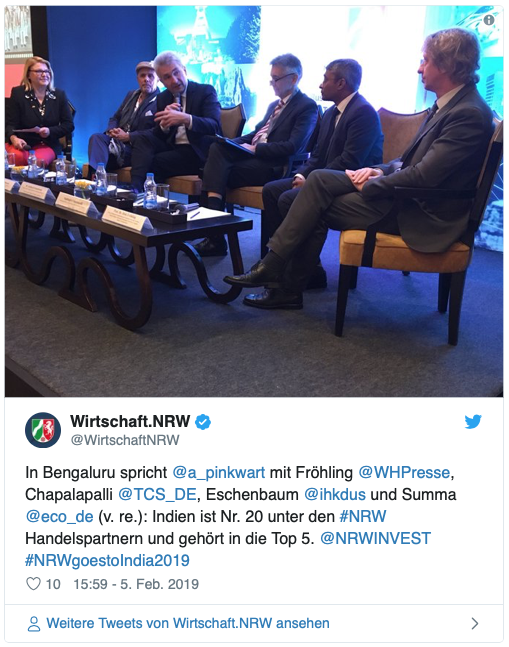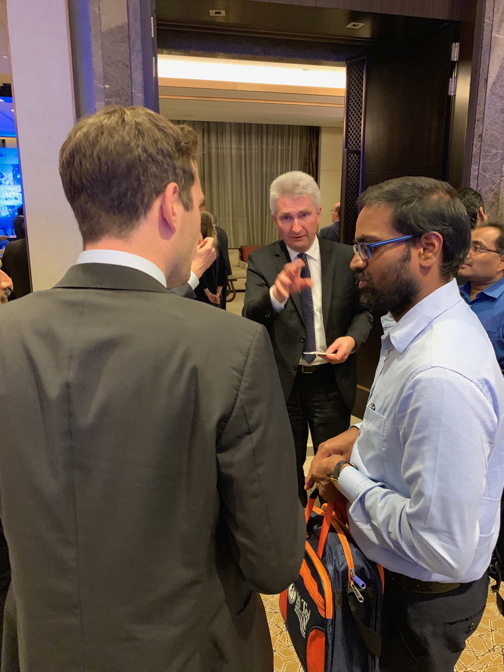 Dr. Sivaperumal, Vel Tech Institute (right), in talk with Alexander Hoß, Ministry of Economic Affairs (left), and Minister Prof. Dr. Pinkwart (back)


01/02/19 12:58
On February 5th there will be a
business meeting on digital transformation
in Germany. It is organised by the Ministry of Economic Affairs, Innovation, Digitalization and Energy of the State of North Rhine-Westphalia and takes place in Bangalore.
There will be a panel discussion with the Minister, industry representatives and IGCHE.