01/03/22 10:13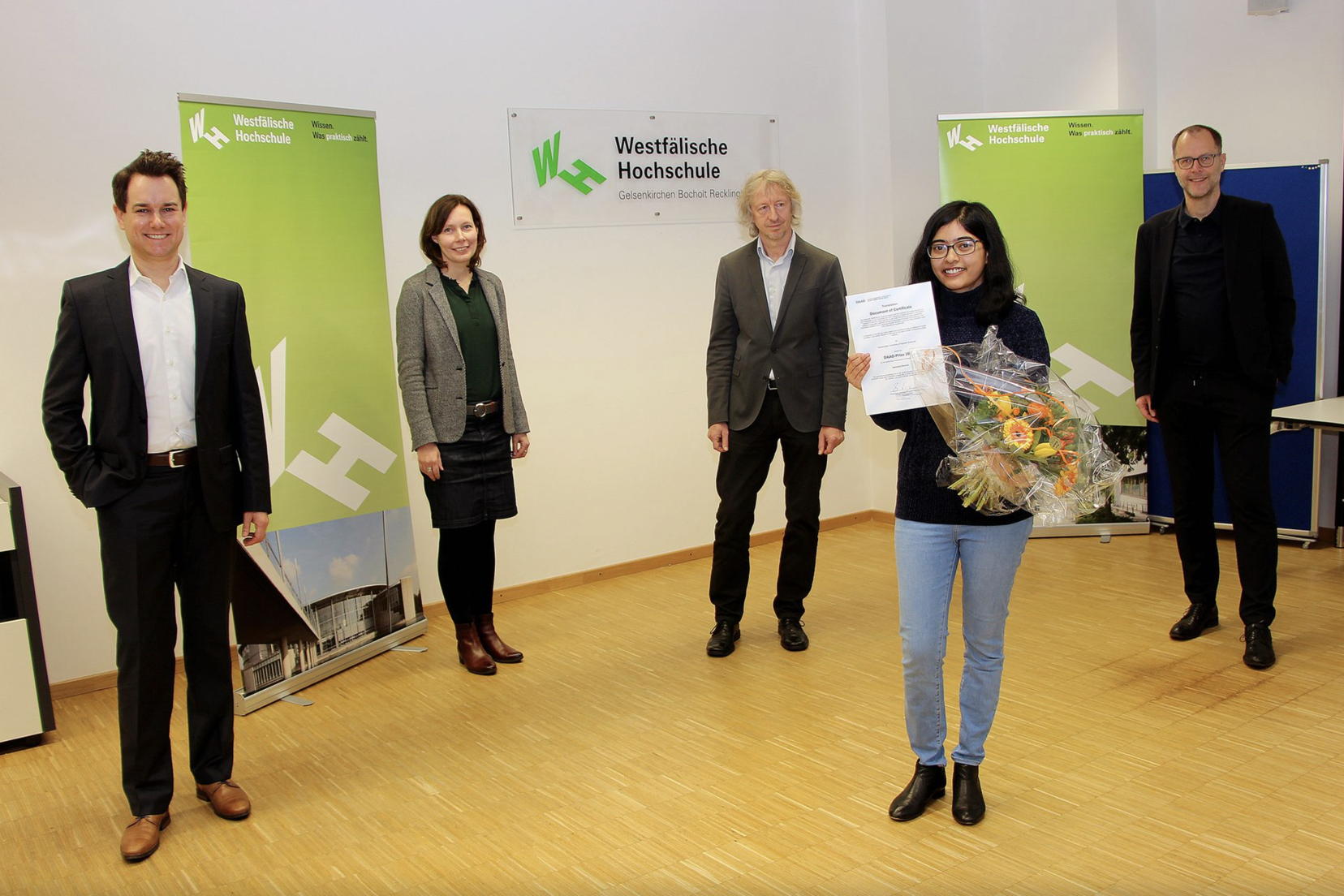 The prize of the German Academic Exchange Service (DAAD) goes to IGCHE student Sanchary Biswas from PSG Institute of Advanced Studies / Westphalian University of Applied Sciences.
The award is a sign of special appreciation for foreign students in Germany and intents to make their achievements visible. The award-winning students demonstrate their skills and commitment not only through outstanding academic achievements, but also by promoting more internationality and intercultural understanding at their university. See the pictures and read more about it here (German language).
01/07/19 15:34
Mechanical engineering and mechatronics students from PSG visit Westfälische Hochschule (WHS) on their last day in Germany. They spent a month at
IIK Düsseldorf
for intensive language training in preparation for their final year in Germany which they are going to start two years from now.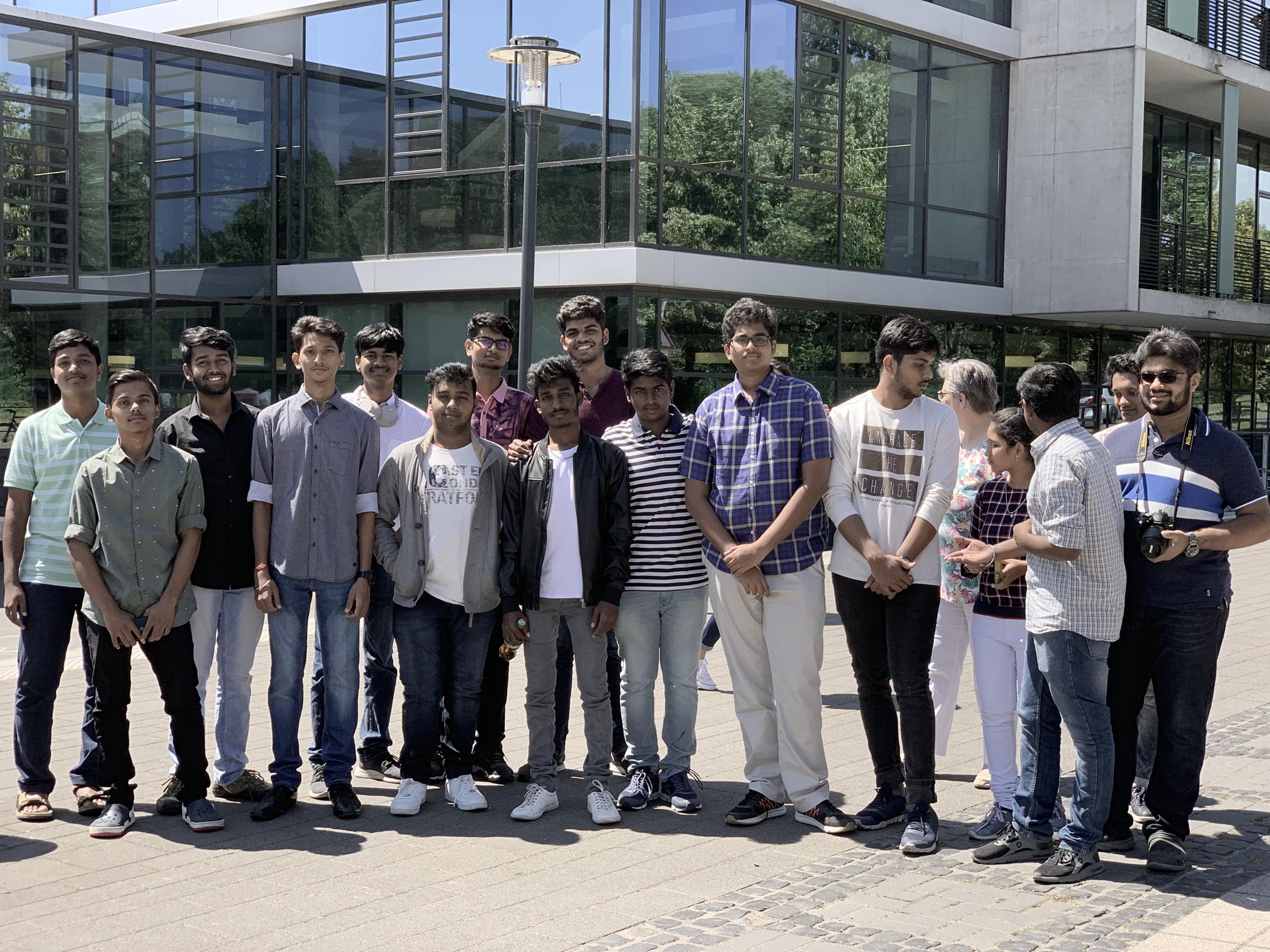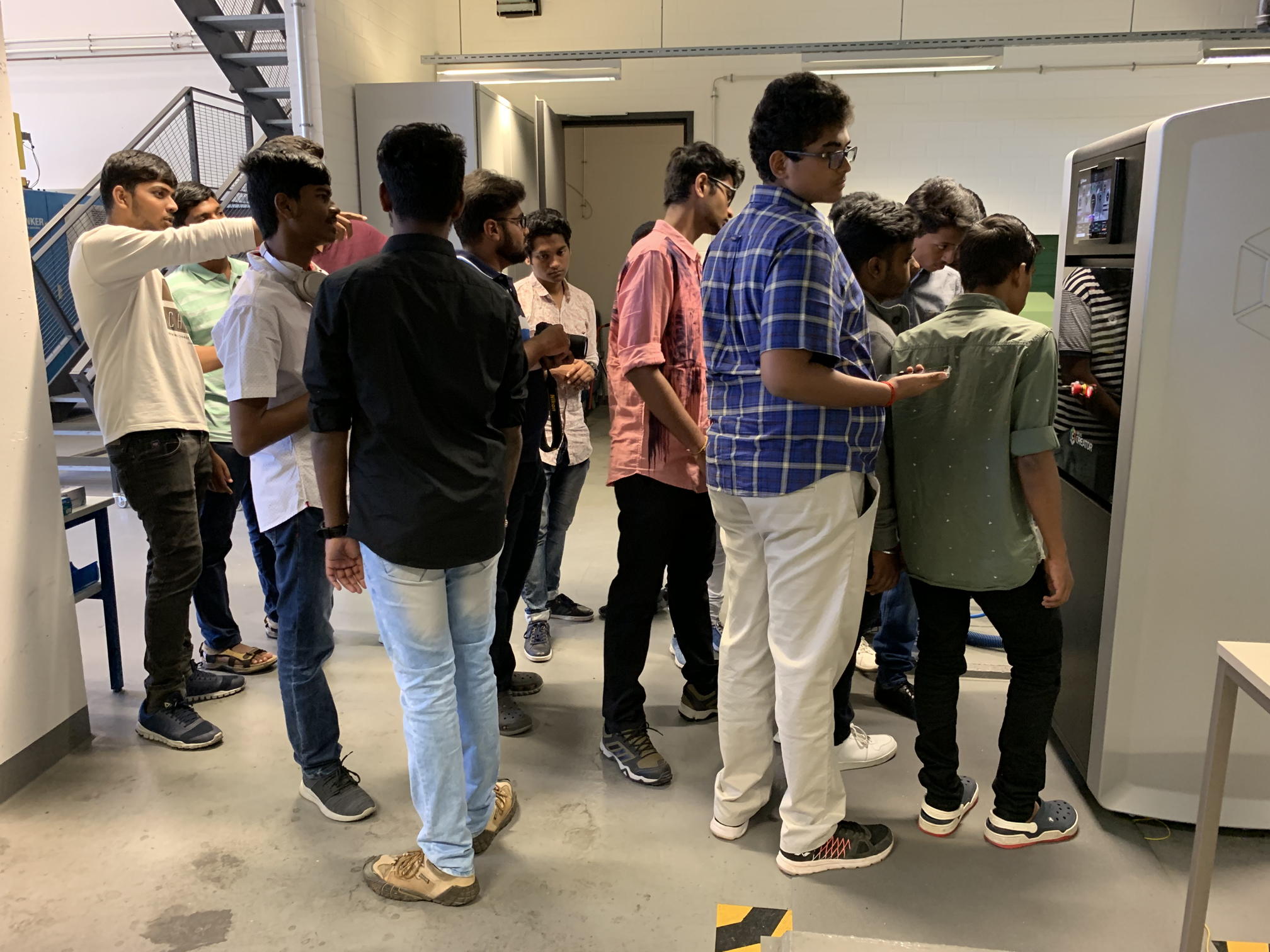 In front of a SLM (Selective Laser Melting) 3D Printer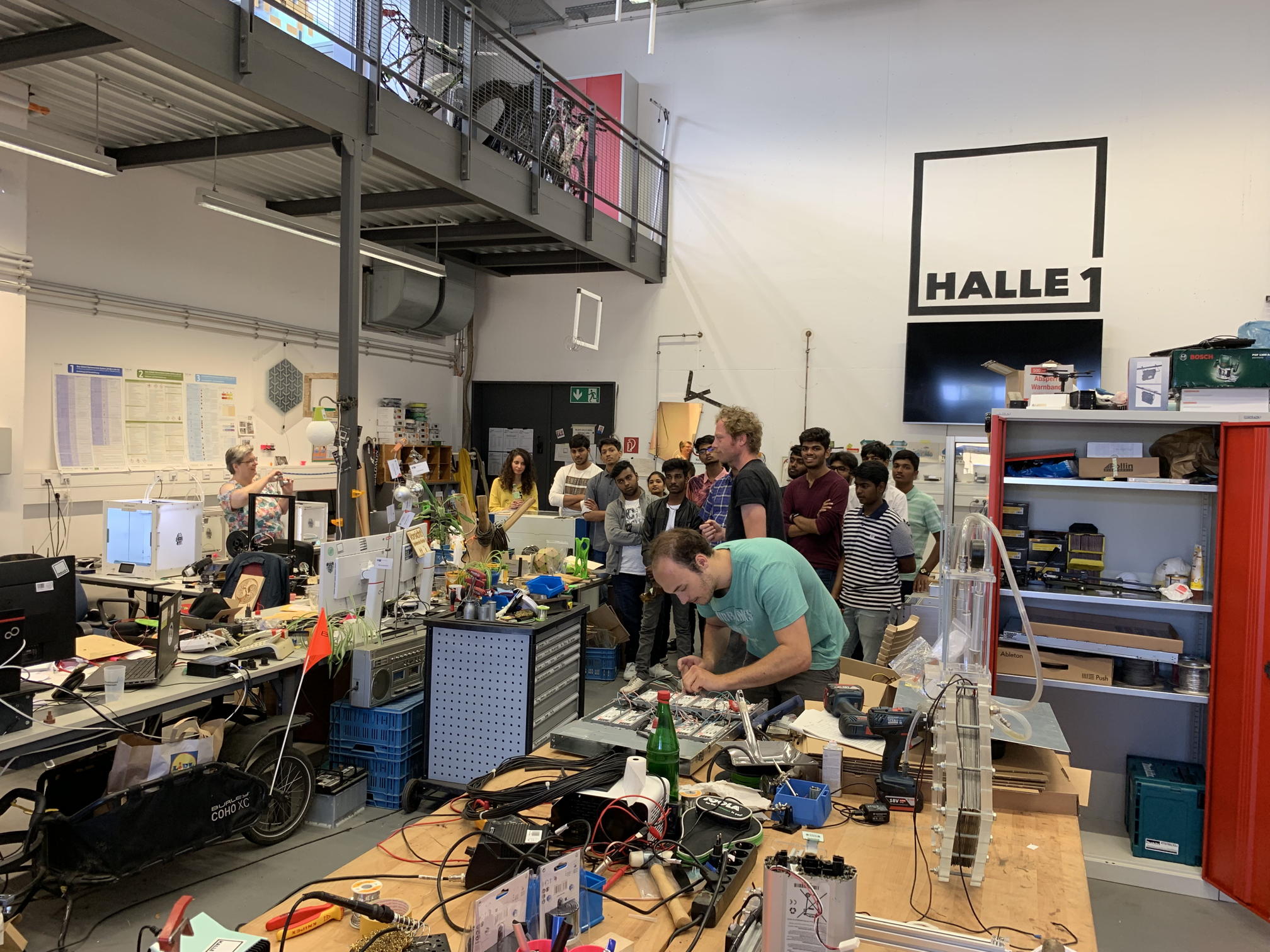 Halle 1: WHS MakerSpace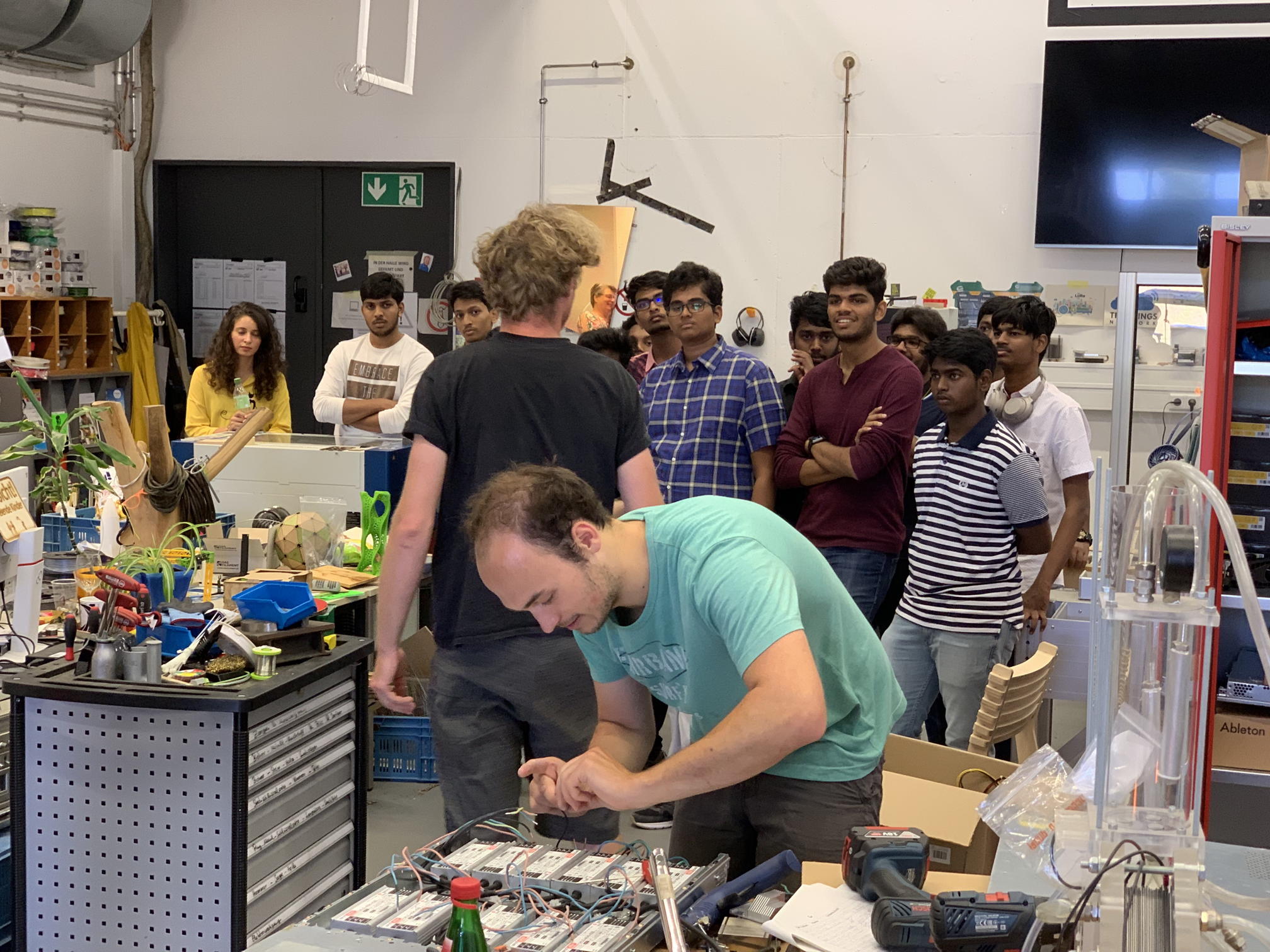 WHS MakerSpace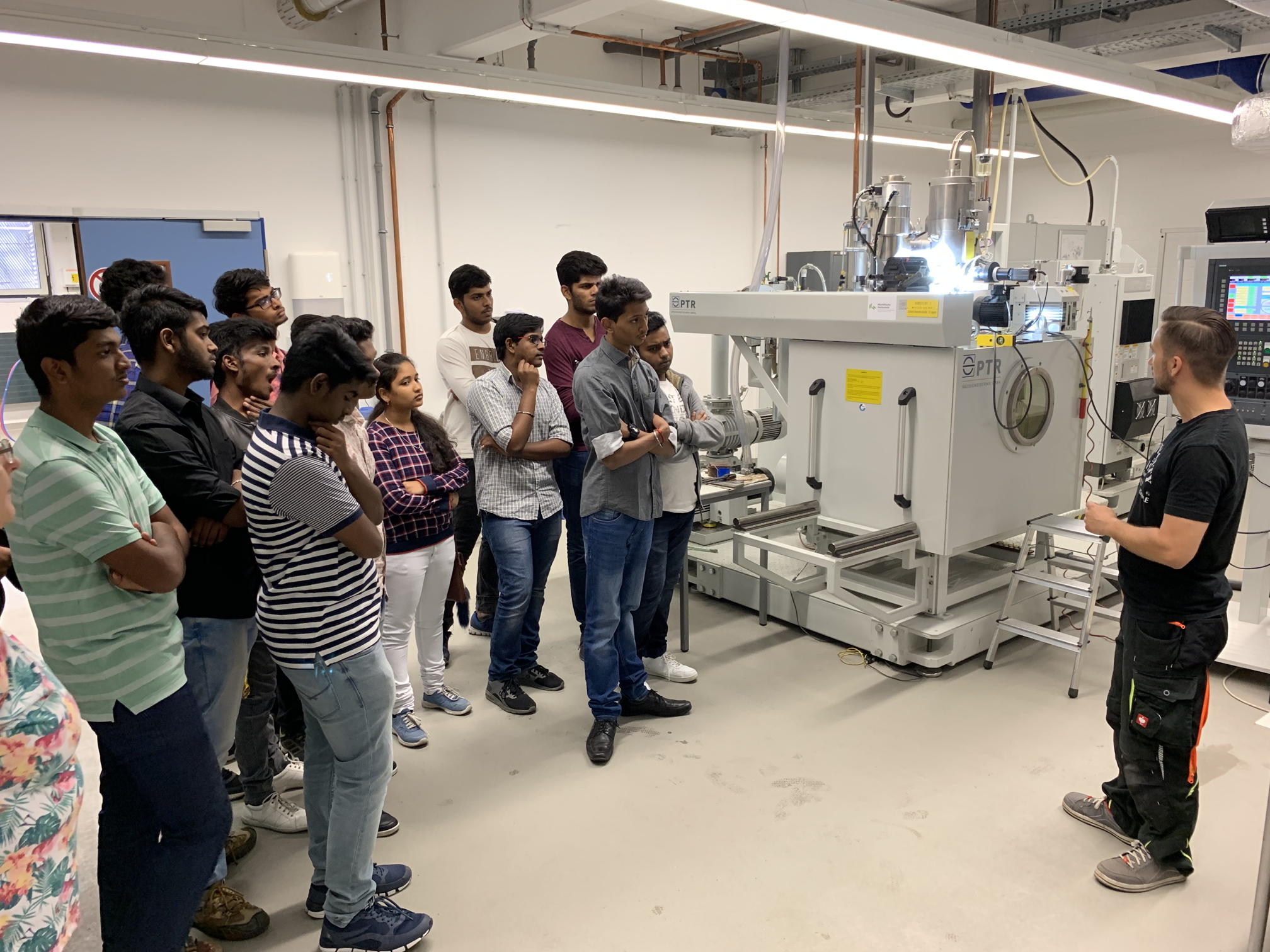 Electron Beam Welding Machine
02/05/19 10:50
On May 15th, the annual Career Day takes place at Westfälische Hochschule (WHS) in Gelsenkirchen. Over 70 companies present themselves and look for employees. This is a great opportunity for students and graduates to get in contact with leading German firms of all industries.
Impressions from a former Career Day: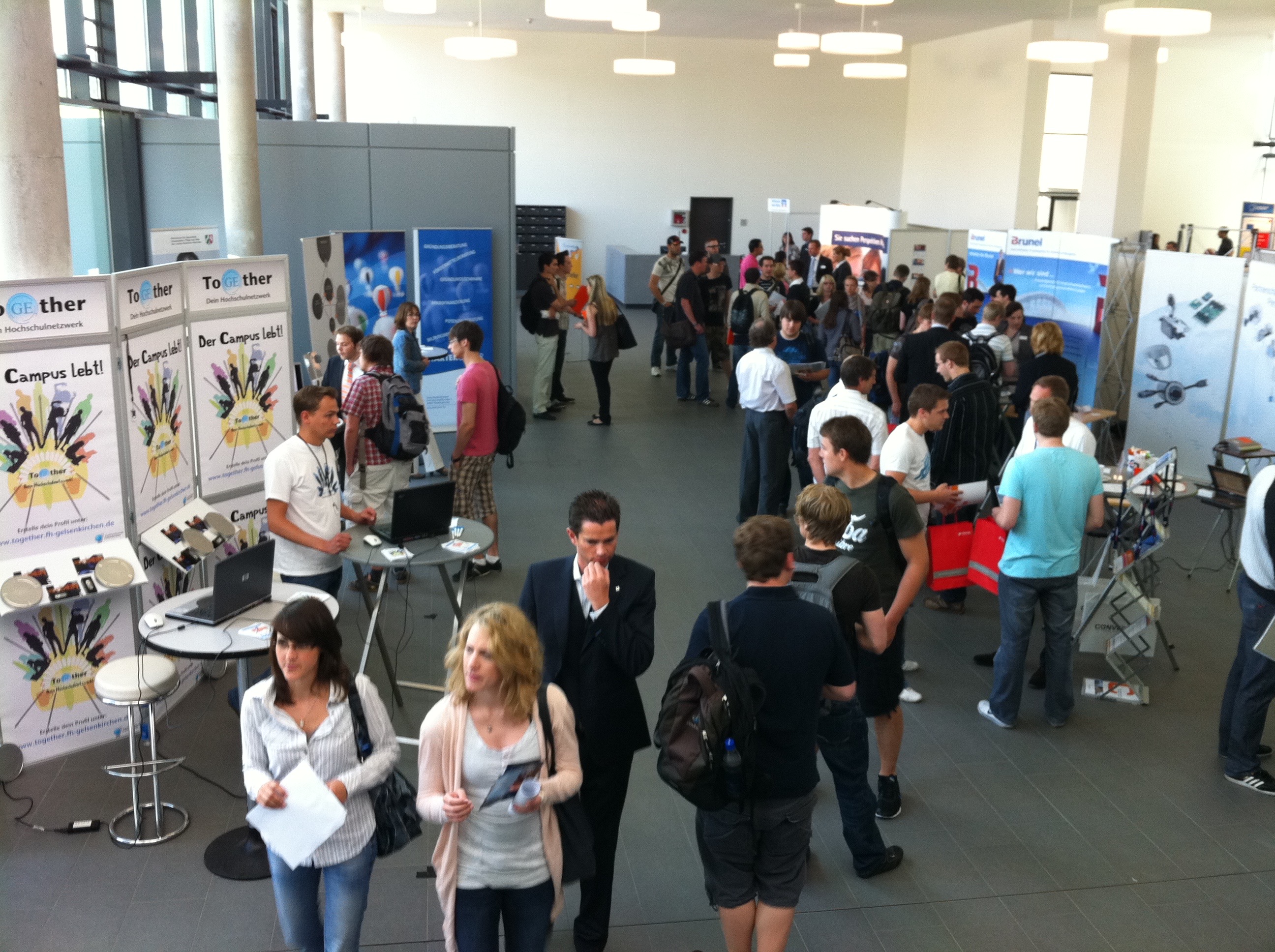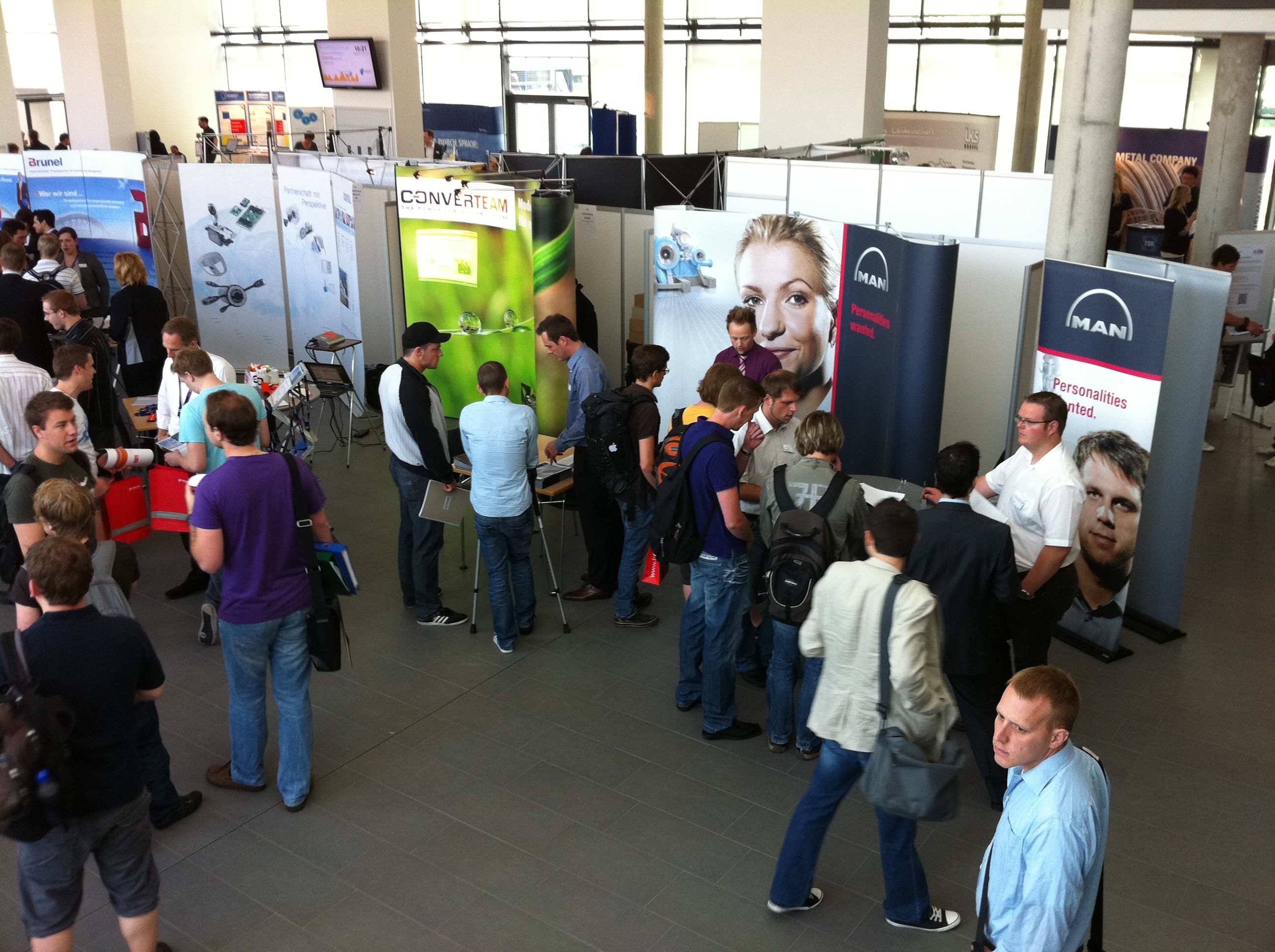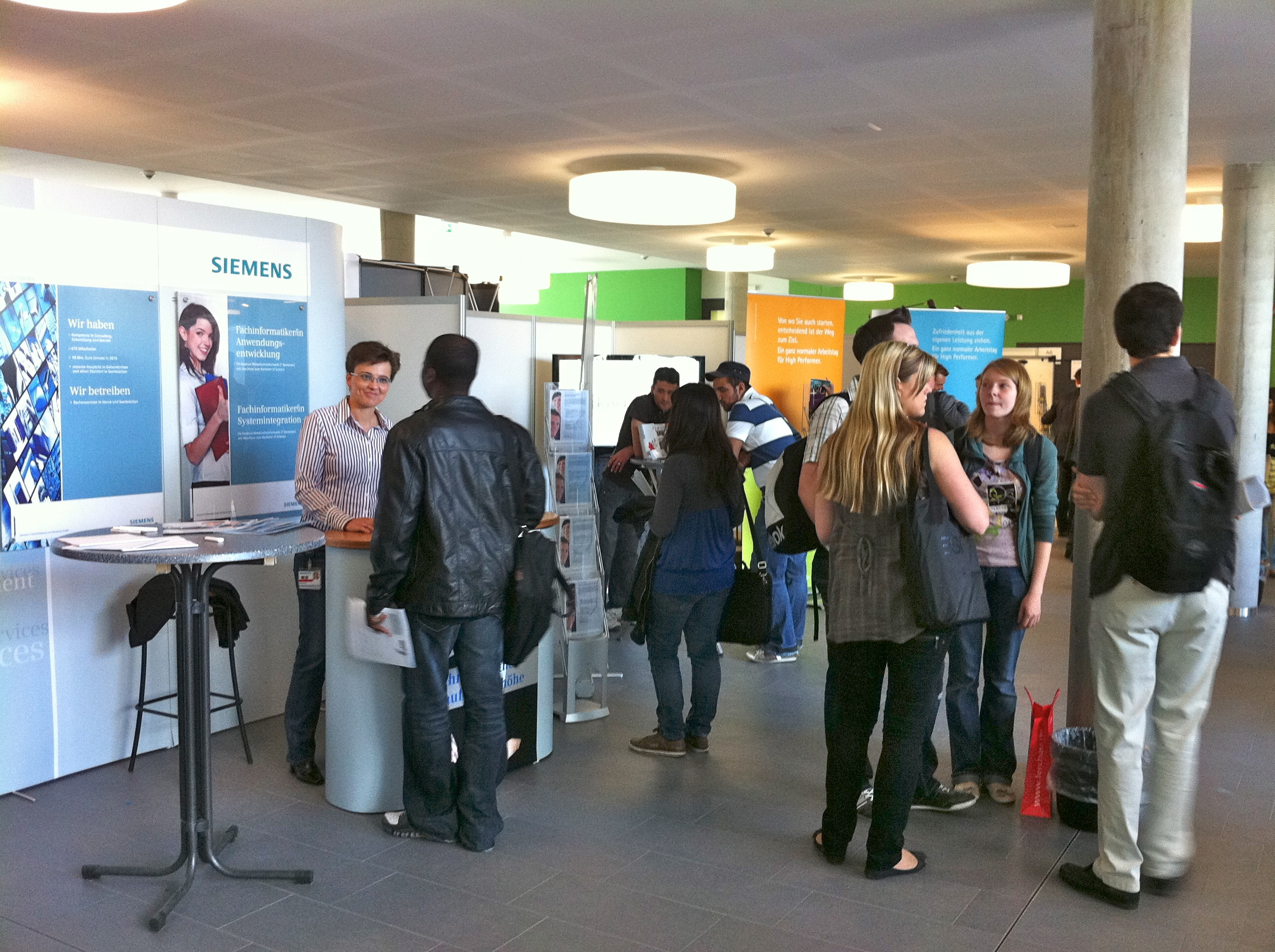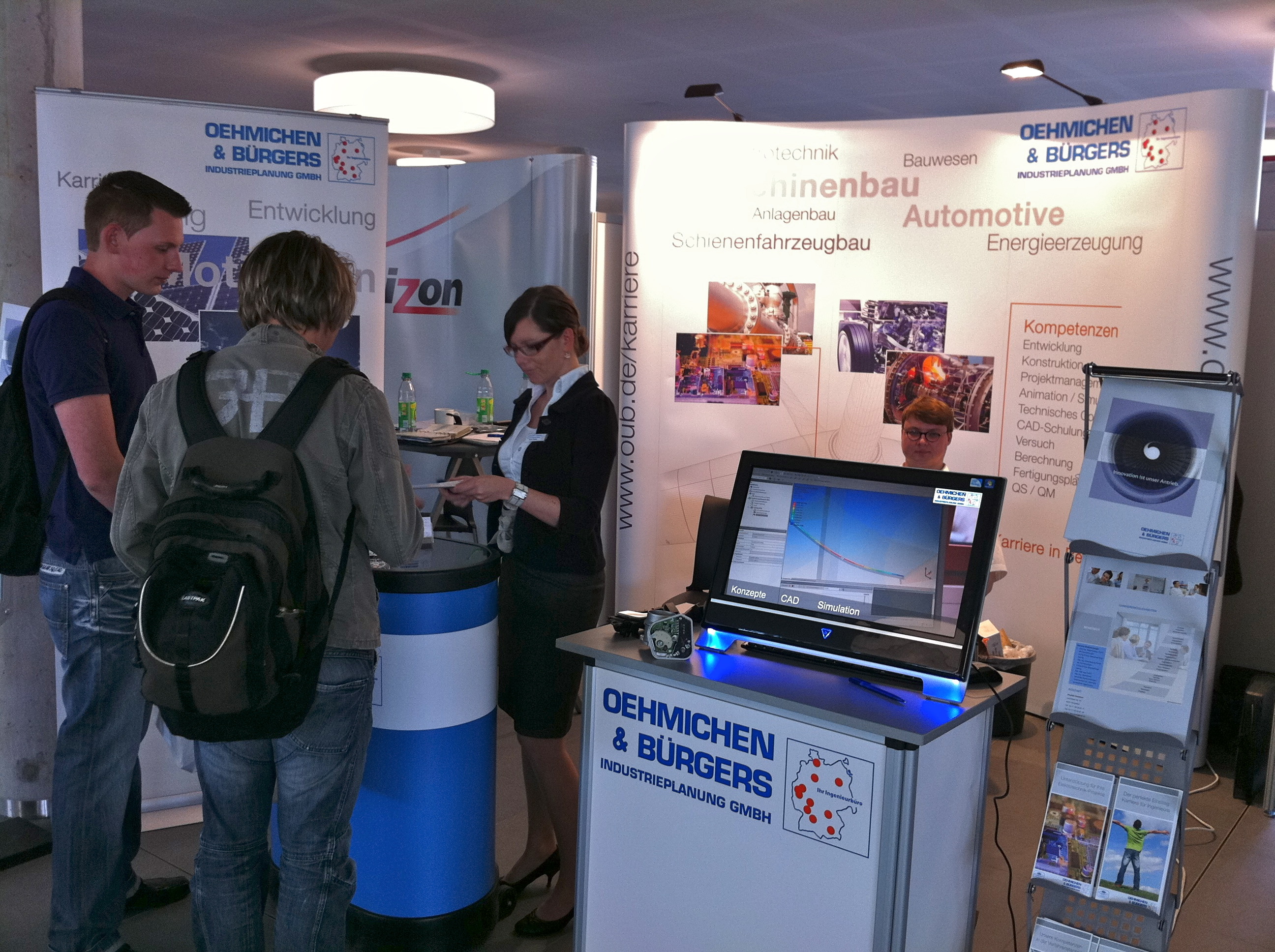 In preparation for the Career Day, students get support from WHS in writing resumes, dealing with a job interview etc. For more information, visit the Career Day Homepage.